EXPEDITION MANUAL
COLLECT OUR FREE MANAGZINE
You will receive...
Clear overview of voyages
Our Expeditions Manual contains a clear overview of all of our scheduled voyages, including a detailed description of the itinerary. 
Guideline for sailing in Spitsbergen
We will tell you everything about sailing around Spitsbergen, safety, food, polar bear encounters, sleeping and the daily routine.
Terms and Conditions
Everything you need to know about payment, whats included/excluded and how to book your next voyage.
Receive immediate access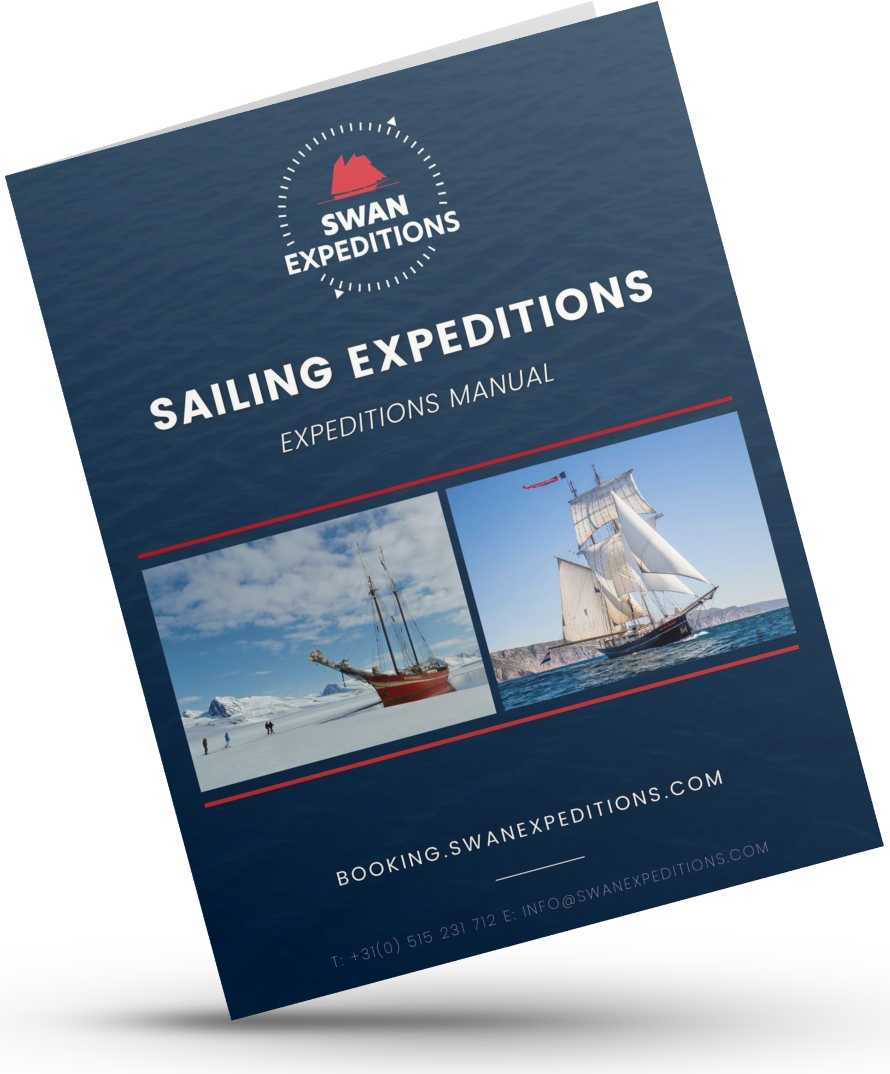 Receive our expedition manual with a clear overview of our scheduled voyages. Choose your next expedition and step aboard!