Our company is in an exciting phase of growth and we are determined to push our boundaries. We started in 2013 as a modest organization and have experienced significant growth throughout the years. We are enthusiastic about the future and eager to continue our growth and to fulfill our dreams together with our team, partners and everyone dedicated to our organization.
This year we have a new partnership with a third Tall Ship: the Barque Artemis. This new collaboration with Tallship Company enables us to increase capacity for our Masterskip educational programme. Allowing us to give even more trainees their once-in-a-lifetime Masterskip experience!
Spitsbergen & Northern Norway
An additional advantage is that our Tall Ship the Noorderlicht can continue to sail year-round in high latitude sailing areas. Hoekstra: "We want to expand our expeditions capacity for individuals and groups in the coming years. With the Noorderlicht permanently based in the North, this offers plenty of opportunities. With small groups our guests experience the Arctic nature in a pure and more authentic way compared to the larger cruise vessels".
Fulfilling a mission
Swan Expeditions' mission is to create life-changing experiences to remote destinations. "We are very happy with this new partnership," says Hoekstra. "We look forward to offering our guests even more unique and unforgettable experiences."
Download our Expedition Manual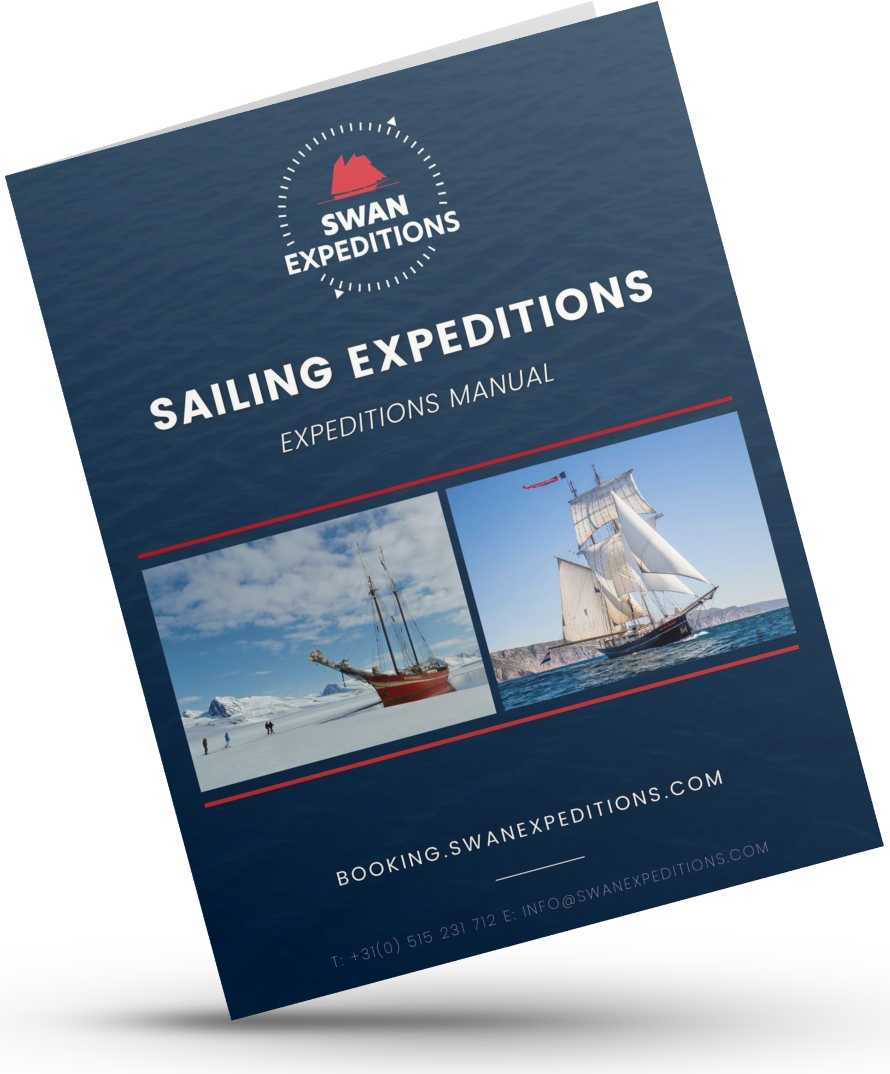 Receive our expedition manual with a clear overview of our scheduled voyages. Choose your next expedition and step aboard!